guys, I was at Jack's today and decided with my new designs that we can have some stuff amde that you. can purchase.
Here is a sample of a coffe mug taht I have posted on a website called Zazzle.com
http://www.zazzle.com/cenla_challenger_club_logo_2_copy_owners_of_ne_mug-168877538554540238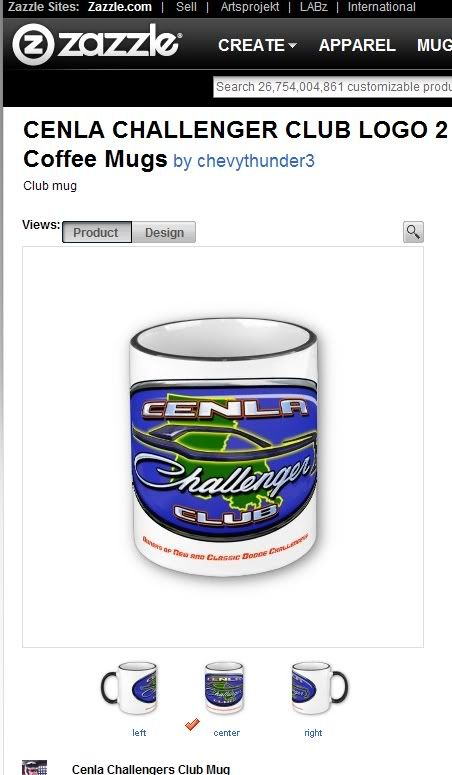 I have posted some Tshirts as well. Just take a look at
www.zazzle.com
and look for products by chevythunder3
thanks.
http://www.zazzle.com/chevythunder3*]See
my store at Zazzle[/URL]